"Aldeia Mãe" blog is a safe haven for parents of children with specific needs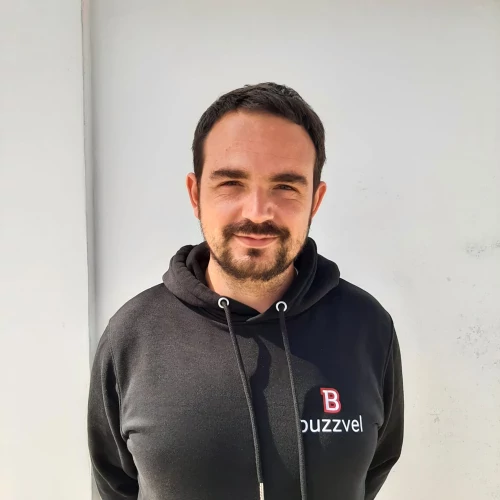 ---
In this article, we present the importance of an agile and easy-to-edit platform as a fundamental piece in a project that aims to share knowledge and experiences for families with medical and therapeutic challenges.
When it's time to become a parent, life changes completely - it's a unique, special moment, and there's nothing else like it.
Suddenly the new parents are introduced to a previously unknown world, and their lives are filled with love, care, and an immense need to protect the child that has just arrived. It is through the love and guidance of parents that children experience, learn, and get to know the world, but also - and many parents can confirm this - it is through the children that parents learn a little more about themselves and the world around them.
How many parents reading this have not already been taught by their own children?
Lina is a mother who can confirm that our children are also teachers, carriers of great teachings.
Her son, Tomás, a captivating little boy, came into the world with some challenges to overcome and to teach his parents how to navigate the world of prematurity.
In this context, beyond the typical diapers and trips to the park, Lina is faced with an atypical and challenging reality, full of unfamiliar medical terms and therapies.
In order to better understand and process her feelings as a new mother, Lina started to write about her personal experience and challenges encountered, and if in the beginning, she wrote only for herself, now she writes for all parents in the same situation.
Lina particularly identifies with the African proverb "it takes a village to raise a child", which motivated her to create the blog called "Aldeia Mãe" (Mother Village), exactly because she believes that when it comes to raising a child - especially one with very specific needs - the more, the merrier, and that it is through sharing information and feelings that one can go further, showing other parents that they are not alone in the small conquests and struggles of everyday life, even if sometimes it seems that they are.
Lina's struggle is unique, but one that many parents can relate to - written in a logbook style, this writer and mother share her family's stories, curiosities, and adventures, always calling out for the need to adopt an adaptive and resilient spirit. For Lina, the difficulties that arise throughout our lives can be reinterpreted and overcome in the best way possible for each person. And she strives to remind us about the importance of reinventing ourselves and being pragmatic and agile on a daily basis.
Her experience as a mother has been a roller coaster of emotions, challenges, and victories, but her advice in the blog goes beyond the birth of a premature child with a complex health condition, rather, Lina talks about the importance of resilience, hope and the ability to stand up in difficult moments of life, turning difficulties into lessons and showing how what sometimes seems lost can become a new adventure about to begin.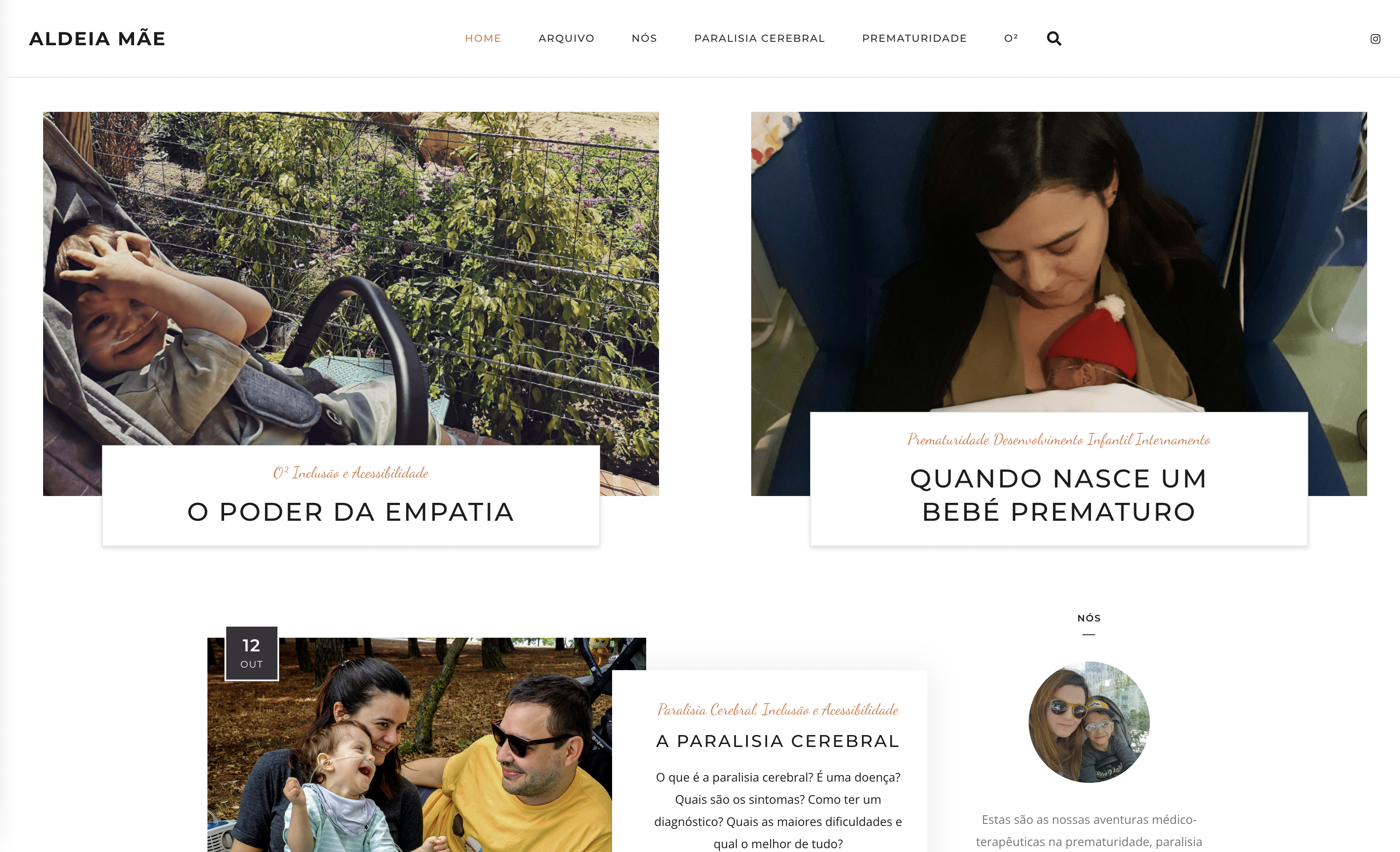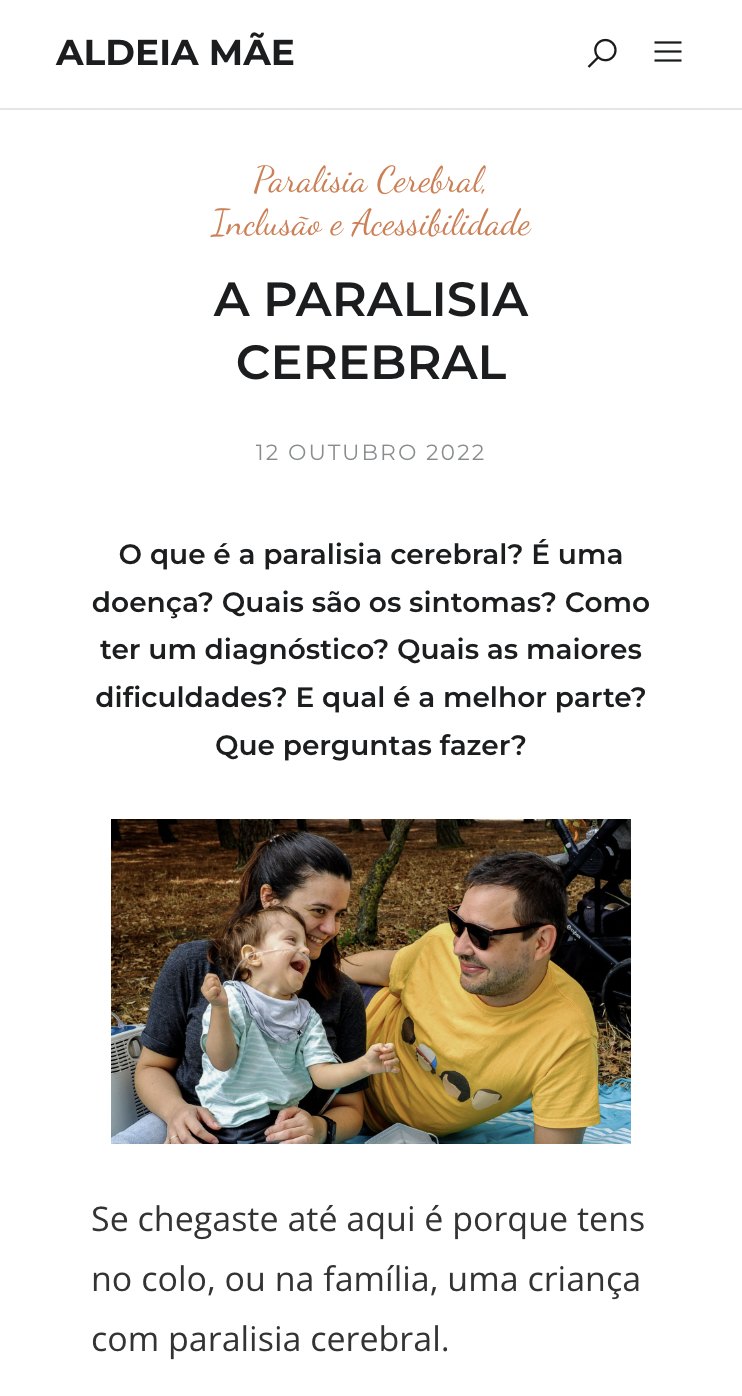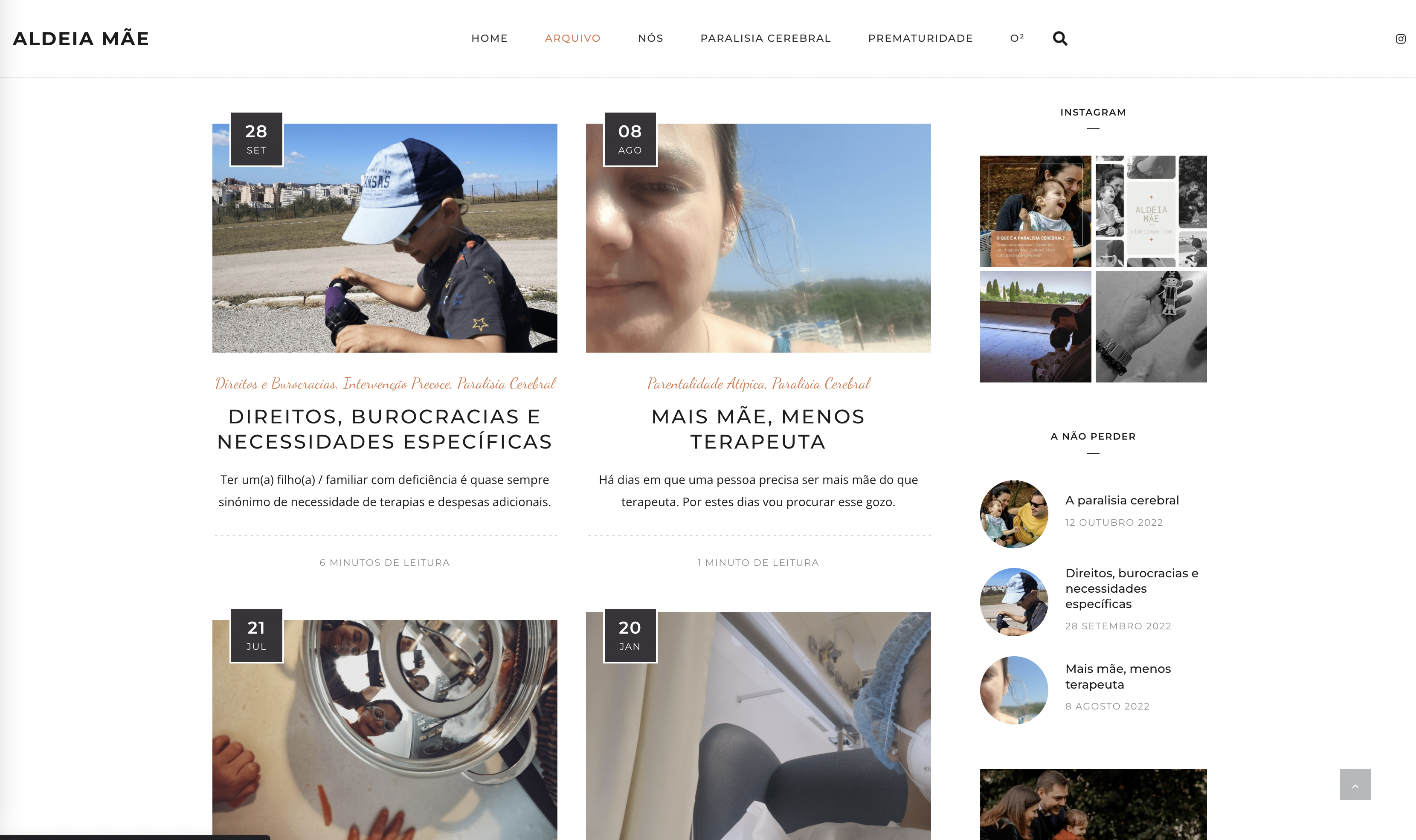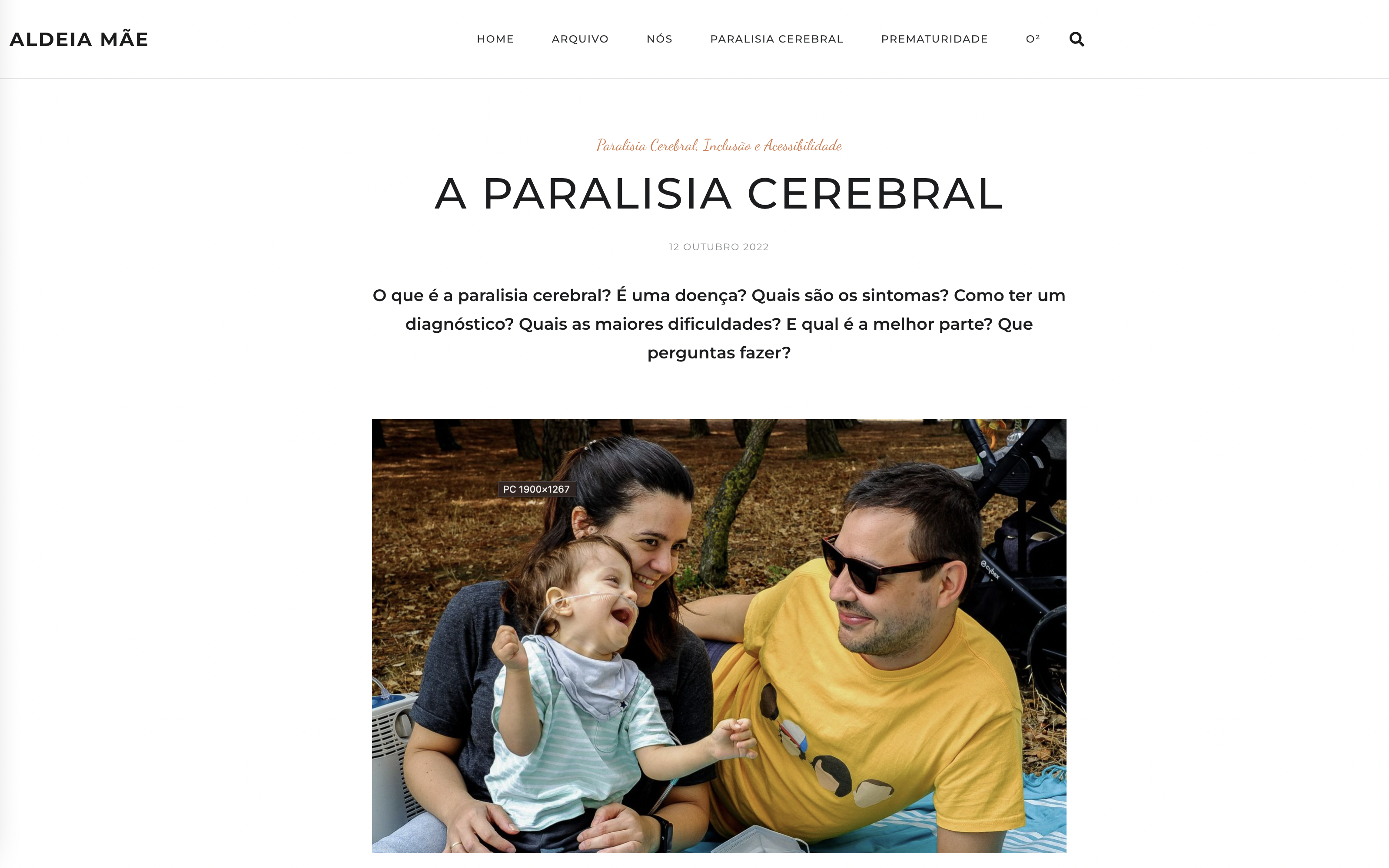 A mission like Lina's deserves to be supported, and so Buzzvel has joined the project in order to ensure that more parents can feel empowered in their daily conquests. As the "Aldeia Mãe" blog is a safe haven for parents of special children, Buzzvel wanted to make sure that the site reaches as many readers as possible, by betting on the organic development of the site - which allows more and more readers to get to know the "Aldeia Mãe" movement.
Also, through several years of experience in CMS (WordPress), Buzzvel helped Lina to create and launch a site with a simple and elegant interface on 2 fronts:
It allows for responsive editing, the easy building of new pages and content blocks (via the backend as well as the front end), and is also ready to scale.

It allows a fluid reading, with intuitive navigation, and a responsive design that allows access through devices with different formats, with the guarantee of adaptation and simplification of the page layout to the screen width.
Buzzvel is concerned above all with the high quality of its products and is proud to be able to contribute positively to society by helping people like Lina to spread her message.