Drivenly 2.0, a new company in town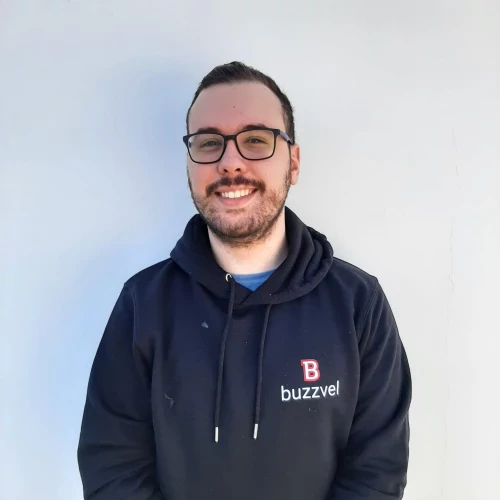 ---
Finding the right way to grow your business is extremely important, especially when you are on a budget. At this point, it's imperative to focus on digital marketing and reach as many people as possible. That's why you need a comprehensive set of digital marketing services, and Drivenly is here to help.
What is Drivenly?
Drivenly is a new digital marketing company whose focus is to provide customers with state-of-the-art digital business growth services.
What's unique about Drivenly is the fact that it helps create a great marketing strategy fully customized to the business in question.
The company also relies on data-enabled learning to assess the business in question and provide the best solutions according to their needs…and yes…Drivenly also features comprehensive optimization to ensure that the entire process is fully validated.
Unlike other solutions, the company is using the best and latest digital marketing tech, including AI and deep learning. In doing so, you have a much better result and experience, while bringing in something new and innovative. You get to transform your business the way you want, and you're also getting detailed support from top-of-the-line industry experts.
How did Buzzvel help Drivenly?
Our company Buzzvel has worked closely with Drivenly in order to create the perfect website for their needs. We have a deep understanding of their niche, and with constant communication, we were able to bring their incredible website to life.
We had multiple meetings with the client, and we also went through documentation and workshops with the Drivenly team.
On top of that, we optimized the website for SEO and ensured that the site is user-friendly. We used WordPress as a platform and we fully customized it according to the Drivenly necessities and requirements. Additionally, Buzzvel also integrated multi-language support for the Drivenly website, so customers from all over the world would be able to access these features and enjoy the experience.
We were delighted to help the innovative Drivenly team create the perfect website, and we are ready to assist any startup and company looking to design an amazing, powerful website to represent them in the online world!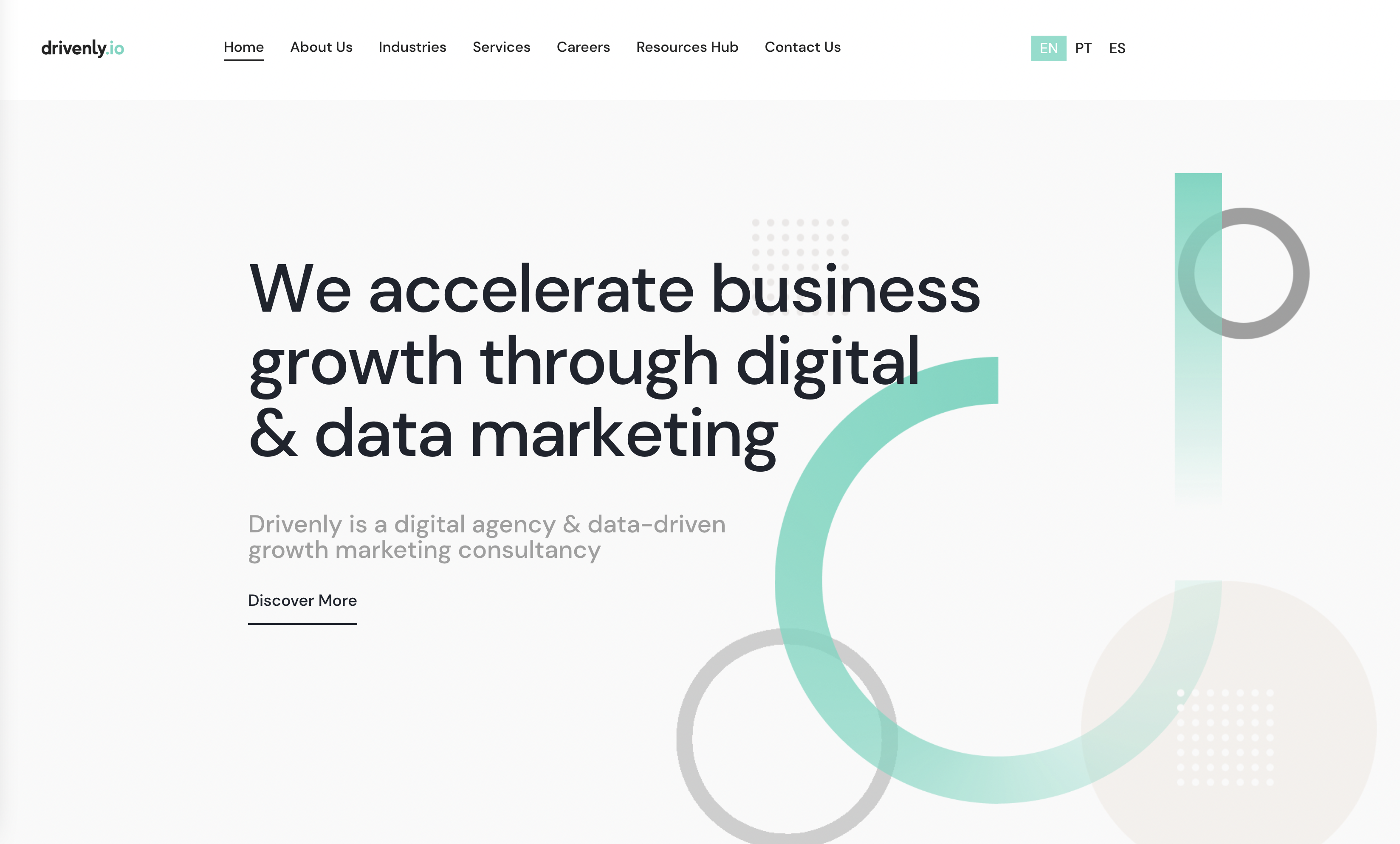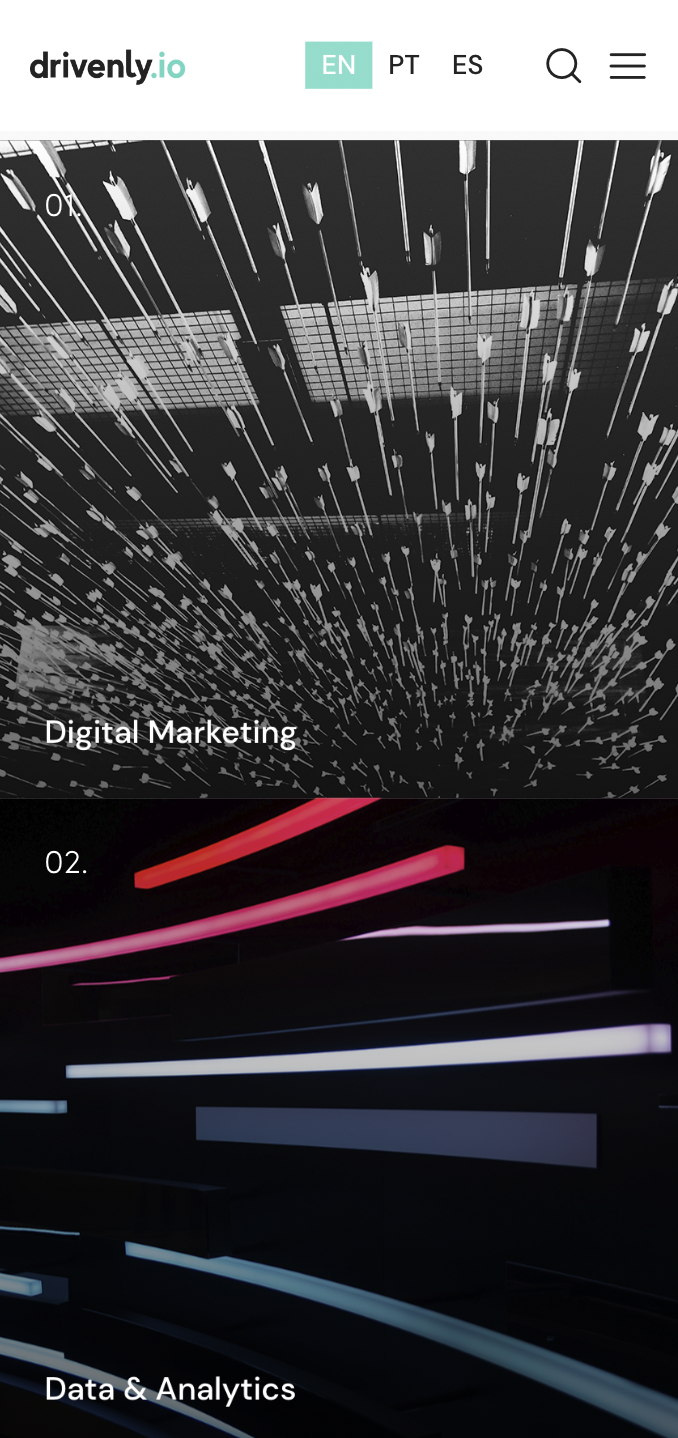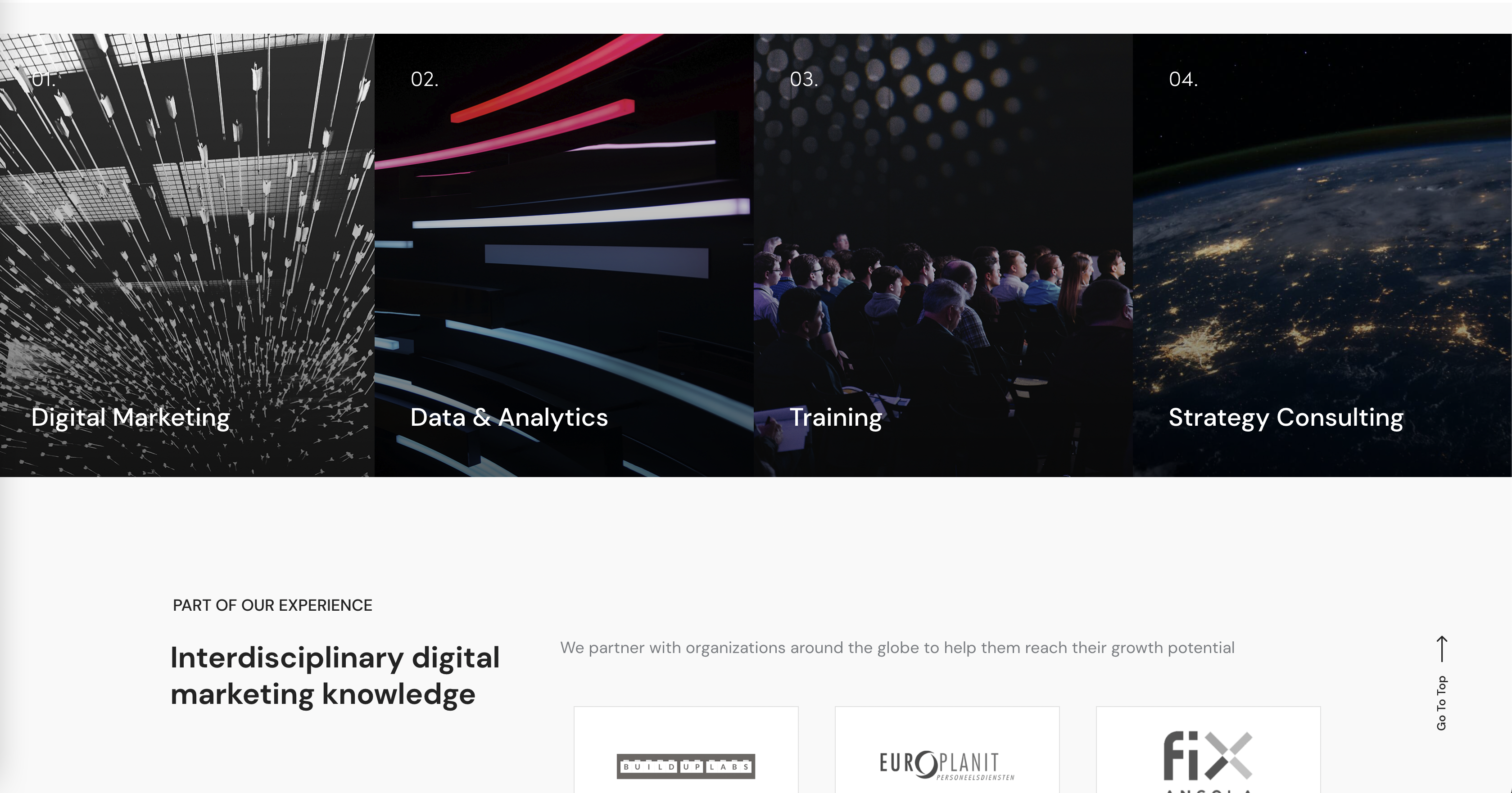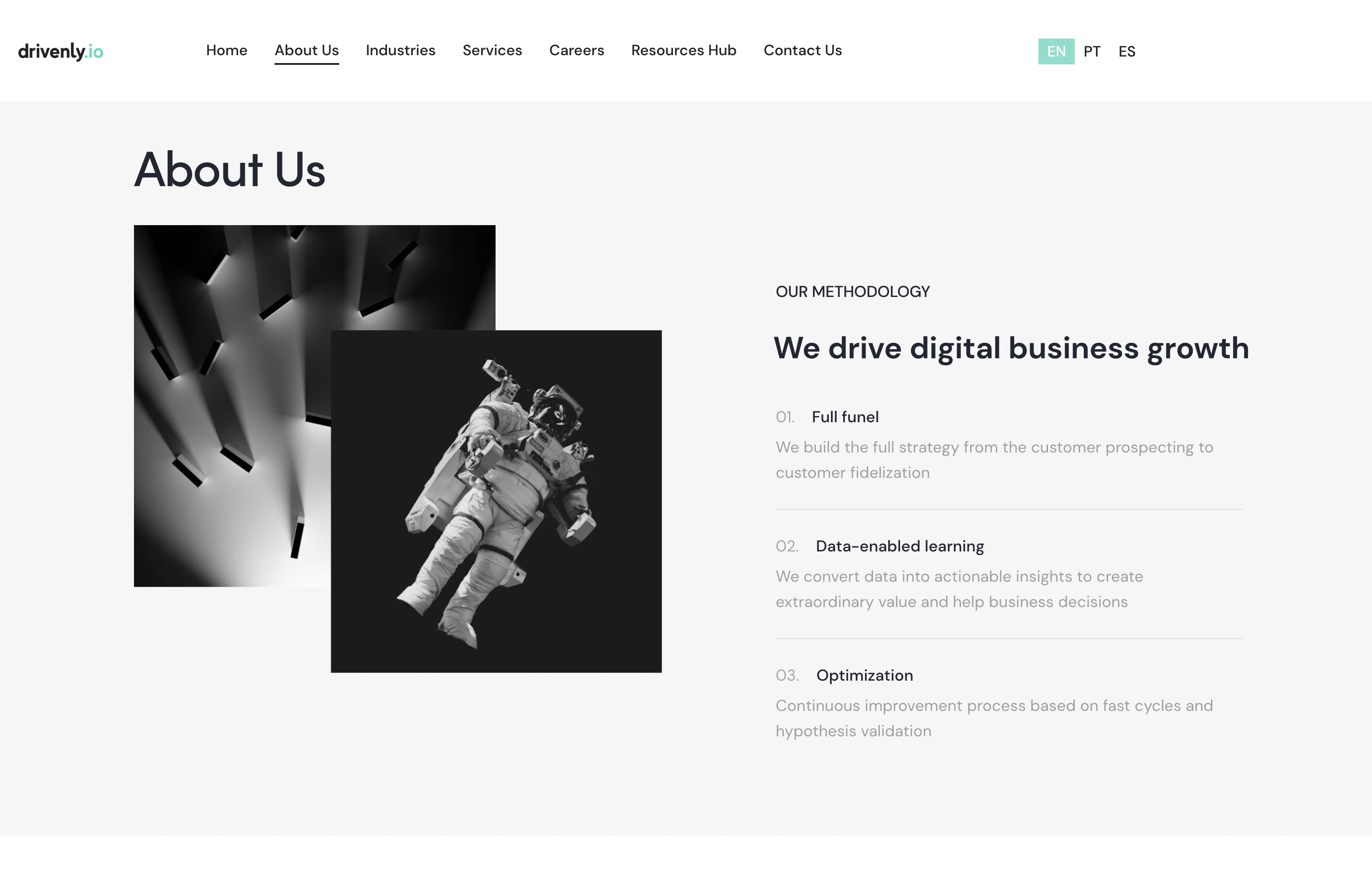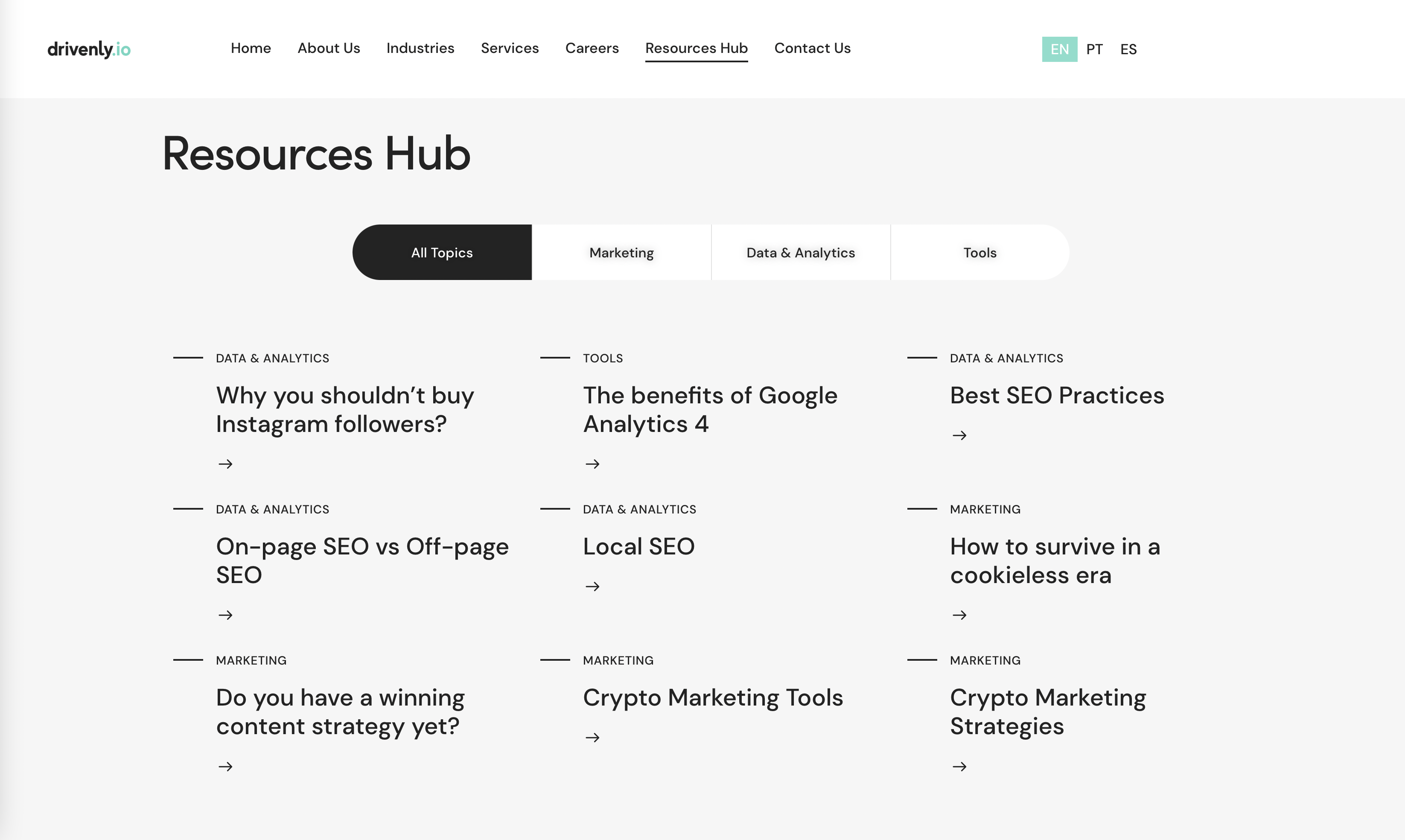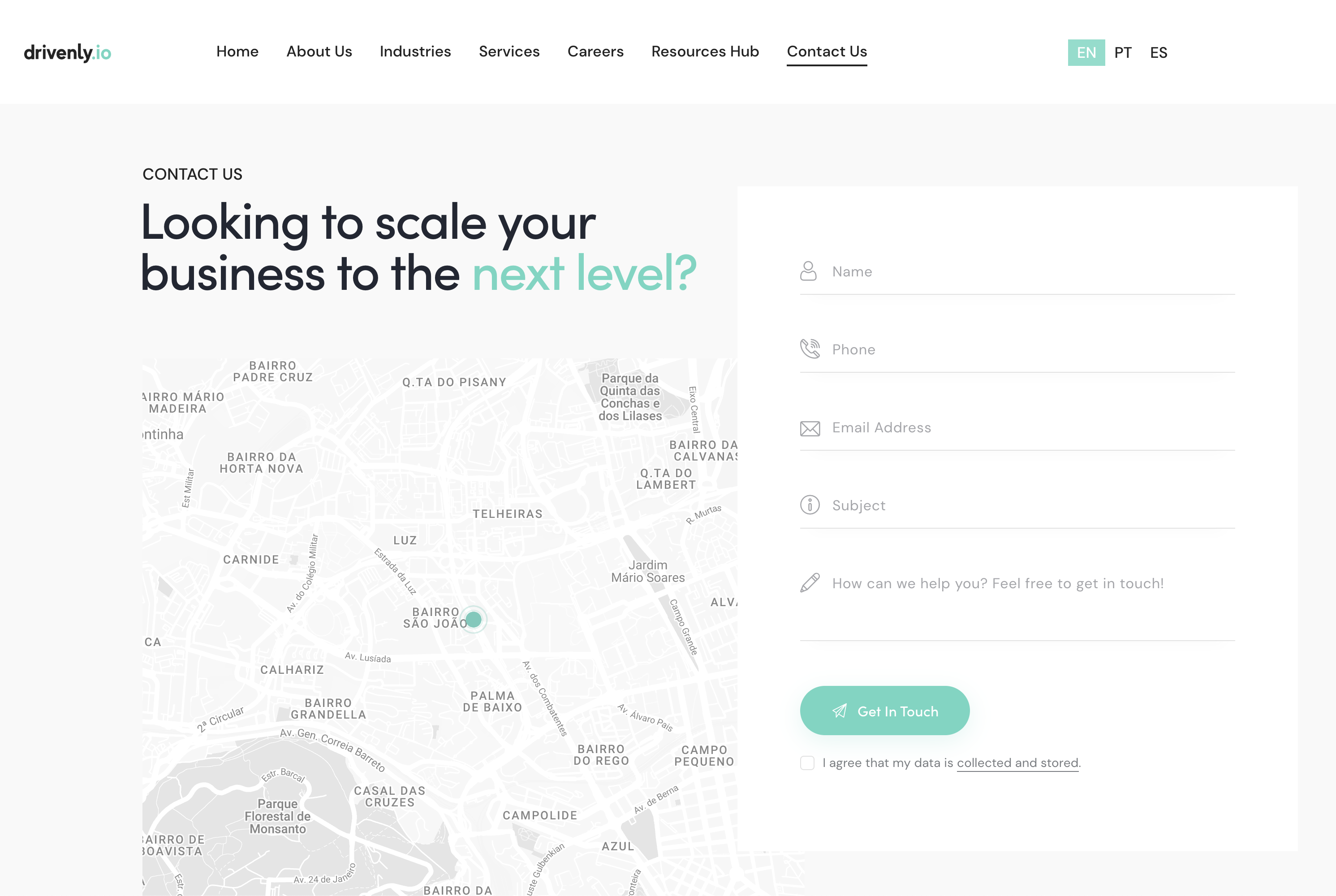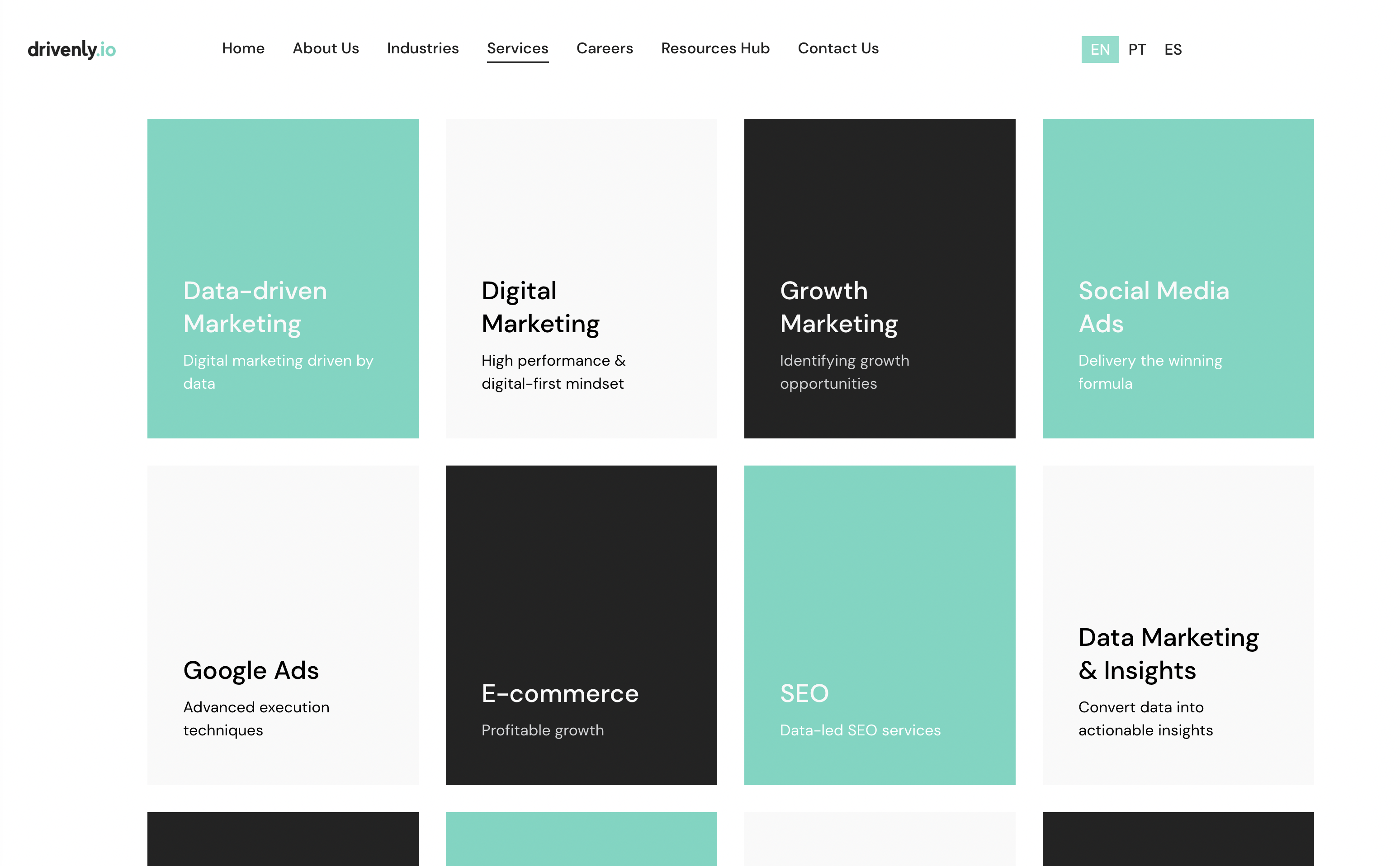 What services does Drivenly provide?
Drivenly is offering a multitude of professional digital marketing services. You can choose from a complete package, or you can hand-pick the desired services at your own pace. This helps add more value and quality while maintaining a professional experience.
Growth marketing is a crucial service for companies that want to expand, reach new clients and boost their current growth rate

Social media ads services can be used to connect with a larger audience on social media.

Drivenly also offers Google Ads, which are very helpful if you're looking to achieve amazing results and show off the company services to other clients online.

Digital business consulting is a very powerful service, since it allows Drivenly professionals to guide you towards growth and results, while avoiding any mistakes.

You can also have access to data marketing and insights as well.

Drivenly also provides tracking and analytics, so you can see how the company grows, and also what results you can achieve.

You will also access other services like conversion rate optimization, app store optimization or ecommerce assistance

SEO is a necessity in today's day and age, and Drivenly can help you optimize your website for the best search engine results.

With Drivenly you can also access report automation, digital transformation services and even crypto marketing.

Lastly, Drivenly can give you social media and content marketing, training, design UX and UI, but also web development and speed improvement services.
As you can see, Drivenly offers a vast array of great services to every client. You have a multitude of options to choose from, and that means you can easily choose what you need the most, without any worries.
Great resource hub
The problem that a lot of people face when entering the world of digital marketing is the overwhelming amount of information. It can be very hard to get started since there's so much to process.
What makes Drivenly great is that it has great information to help you get up to speed with anything digital marketing related. They also have a good support system, so if you do have any questions or inquiries, they will be able to help you in no time. The resource hub is a great starting point for any newcomers to the industry, but it also features more complex information too. And yes, it's all accessible free of charge.
What industries does Drivenly work with?
Drivenly offers their services to a variety of different business types. This can be anything from startups to fintech, SAAS, tech, ecommerce, retail, but also pharma and healthcare. Drivenly also helps agencies, Web 3.0 companies, travel businesses, education and government, mobile and subscriptions, B2B and insurance or auto businesses. Needless to say, the Drivenly services are suitable for a large variety of industries, and they can be adapted and adjusted in a way that's suitable for the company at hand.