HubSpot vs WordPress: What Is the Best?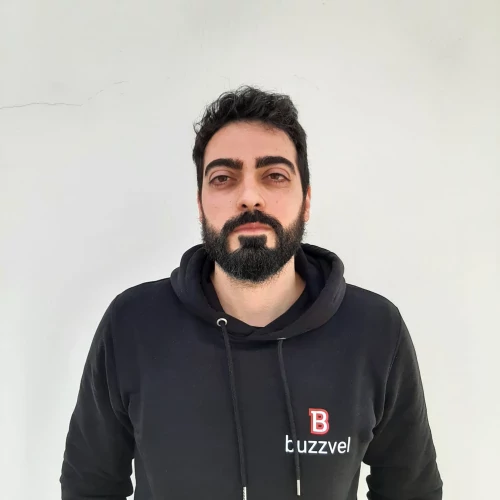 ---
Are you struggling to choose between HubSpot and WordPress for your business? Our comprehensive comparison will help you make the right decision.
Introduction
In this article, we'll compare Hubspot and WordPress and help you determine which platform is best for your business needs.
When it comes to choosing a platform for your website, there are countless options available, but two of the most popular are HubSpot and WordPress. Both platforms have their strengths and weaknesses, and the choice between them ultimately depends on the specific needs of your business.
First of all, let's introduce these two frameworks, Hubspot and WordPress.
HubSpot:
HubSpot is an all-in-one platform that offers a suite of marketing automation tools, including lead generation, email marketing, and analytics. It also features a user-friendly interface that makes creating and managing content easy. However, HubSpot is limited in customization options, and its costs can be high, particularly for larger businesses.
WordPress:
WordPress, on the other hand, offers a high degree of customization and flexibility, making it a popular choice for businesses that require a unique design or advanced functionality. It also has a vast library of plugins and themes that can be used to enhance its features. However, WordPress requires technical expertise to manage effectively, and its security can be a concern if not properly maintained.
HubSpot vs WordPress - Comparison Table
Both platforms offer a wide range of features and benefits, making it challenging to decide which one to choose. Let's check out our handy comparison table below:
| Features | | |
| --- | --- | --- |
| Ease of use | Easy to use, with a user-friendly interface. | Requires some technical know-how to get started. |
| Content management system | Offers a complete CMS for marketers and businesses. | Has a robust CMS with many plugins and themes. |
| Marketing automation | Includes marketing automation tools and analytics. | Offers marketing plugins for automation and tracking. |
| E-commerce functionality | Offers e-commerce functionality for small businesses. | Has many e-commerce plugins for online stores. |
| SEO | Built-in SEO features to optimize content for search. | Requires plugins or coding for SEO optimization. |
| Security | Offers security features such as SSL and CDN. | Requires plugins and manual security measures. |
| Pricing | Has multiple pricing plans based on features. | Free to use, but requires payment for add-ons. |
Use Cases
As you evaluate which platform to use for your business website, it's important to consider the specific use cases and capabilities of each option. To help you make an informed decision, we've compiled a table of use cases for both HubSpot and WordPress.
This table provides a detailed breakdown of the features and benefits of each platform, giving you a clear understanding of how they can be used in various business contexts. So whether you're looking to generate leads, manage content, or optimize your website for search engines, our table of use cases can help guide you toward the right platform for your needs.
| Use Cases | | |
| --- | --- | --- |
| Business websites | Hubspot offers a complete CMS and marketing automation tools to help businesses build and optimize their websites for growth. | WordPress provides a flexible platform for businesses to create custom websites with a variety of plugins and themes. |
| E-commerce websites | Hubspot offers e-commerce functionality for small businesses looking to sell products online. | WordPress has many e-commerce plugins such as WooCommerce that allow businesses to create online stores. |
| Landing pages | Hubspot allows marketers to create landing pages with ease and offers A/B testing for optimization. | WordPress has many landing page plugins and themes, such as Elementor, that allow users to create custom landing pages. |
| Blogging | Hubspot includes a blogging platform with built-in SEO features to help businesses attract more traffic to their website. | WordPress is well-known for its blogging capabilities, offering a range of plugins and themes to optimize blog content. |
| Email marketing | Hubspot offers email marketing tools that allow businesses to create and send personalized emails to their subscribers. | WordPress offers plugins such as Mailchimp and Constant Contact for businesses to create email marketing campaigns. |
| Analytics and Reporting | Hubspot provides detailed analytics and reporting to help businesses track their website's performance and marketing efforts. | WordPress has various plugins such as Google Analytics Dashboard for WP and Jetpack that provide detailed analytics and reporting. |
To choose the best platform for your business, consider the following factors:
Your specific needs: What features and functionality does your website require?

Your budget: How much can you afford to spend on a platform?

Your technical expertise: Do you have the skills and resources necessary to manage the platform effectively?

Your goals: What are your long-term goals for your website and business?
Conclusion
In conclusion, the choice between HubSpot and WordPress depends on the specific needs and goals of your business.
If you're looking for a comprehensive and customized solution for your business, don't hesitate to contact us to learn more about how we can help. We can provide expert guidance on which platform is best for your needs and help you create a solution that delivers results.
At Buzzvel, we're proud to offer multiple digital solutions using both platforms to provide the best possible results for our clients.